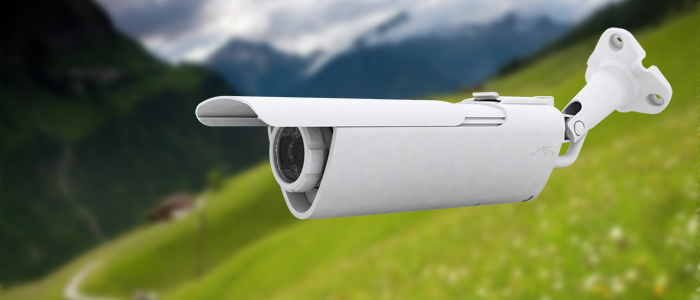 Share your view of the resort
Drive Traffic To Your Website
We've been running webcams in holiday resorts around Europe for years now ... not the ones you balance on your desk but high-spec, heavy-duty devices that can weather an Alpine winter or a Mediterranean summer.
Holidaymakers love webcam views as they show real-time conditions and help build excitement for their upcoming trip.
The new webcams we're using are neat, lightweight, and easy to install ... ideal to show conditions right outside your property. Once it's in place you can show the images on your own website, promote your views on our destination-guide websites, and share the image with your guests via email and social-media.
Our Special Offer
Spend over £1,900 (excl VAT) before 31st March 2012 on any products or services from us and we'll send you a webcam at no cost to you!
To qualify simply order one of our Bluefox CMS websites from us; and/or promote your business on our hugely popular on our destination-guides, today.
We'll configure the camera before posting it to you and provide easy, step-by-step installation instructions ... all you have to do is attach it securely in place and plug it into your Internet modem!
Once it's in set up we'll configure your new site to display the webam image, and add it to our nearest destination guide website (if appropriate) with links to drive traffic back to your site.
The Small Print
This offer is available to both new and existing Powder Blue customers.
Powder Blue is providing use of a single outdoor webcam and image supply/hosting service for your website.
The webcam must be used to promote your website/resort/location in a positive light and may not be used for any other purpose.
Acces to a broadband connection and power supply are required for the camera to function, at your cost. The webcam uses about the same amount of electricity as a standard lightbulb to operate.
The camera is supplied pre-configured and with easy-to-follow installation instructions. Wall/roof mounting, pulling a cable in from outside, and simple cable termination are required. This does not usually require any technical expertise.
Powder Blue can install the webcam for you, if required, but would charge for this service (cost based on the location and installation time) and/or any additional technical support time required.
The webcam and image rights remain the property of Powder Blue. In the event that it is damaged Powder Blue reserve the right to charge for a replacement at cost price.
Powder Blue cannot be held liable for damage to property as a result of installation, any installation costs, loss of business resulting from hardware failure / lack of service provision, or replacement costs associated with malfunction of the webcam.
You must return the webcam and supplied hardware to us, at your cost, if at some point you no longer wish to participate in the scheme.