As for the new site, well, what can I say? It is simply glorious.
Mongoose Publishing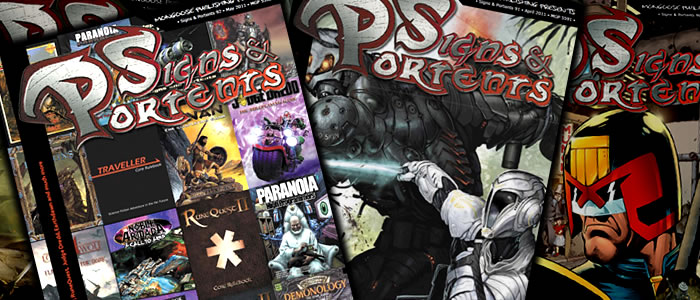 The UK's largest publisher of RPGs
The Challenge
A Powder Blue client since 2003, award-winning UK publishing house Mongoose Publishing carried out a wide-ranging update of their online services in 2011.
At the heart of this review was a complete modernisation of their online brand and major improvements to the facilities offered by their online store. The Mongoose blog, forum and their international services would also be over-hauled.
Since Mongoose has always made a great effort to engage online with its very active and tech-savvy followers, the changes needed to be implemented in such a way that they caused minimal disruption and met with approval from their audience.
The Solution
Taking the new Mongoose logo as a starting point Powder Blue's design team worked with Mongoose editors and artists to produce a modern new look.
After trials of possible software Magento was selected as the shopping platform best suited to Mongoose's specific requirements. A development site was implemented in parallel with the live one, and extensively customised through a series of phased developments and retests.
Our systems team also spent time optimising server and database performance to address the speed issues that are sometimes a problem with Magento.
The resulting sites not only look great but allow Mongoose to offer greatly improved services. Furthermore they provide a solid foundation for future expansion ... and, ambitious as ever, Mongoose already have further improvements planned for 2012.